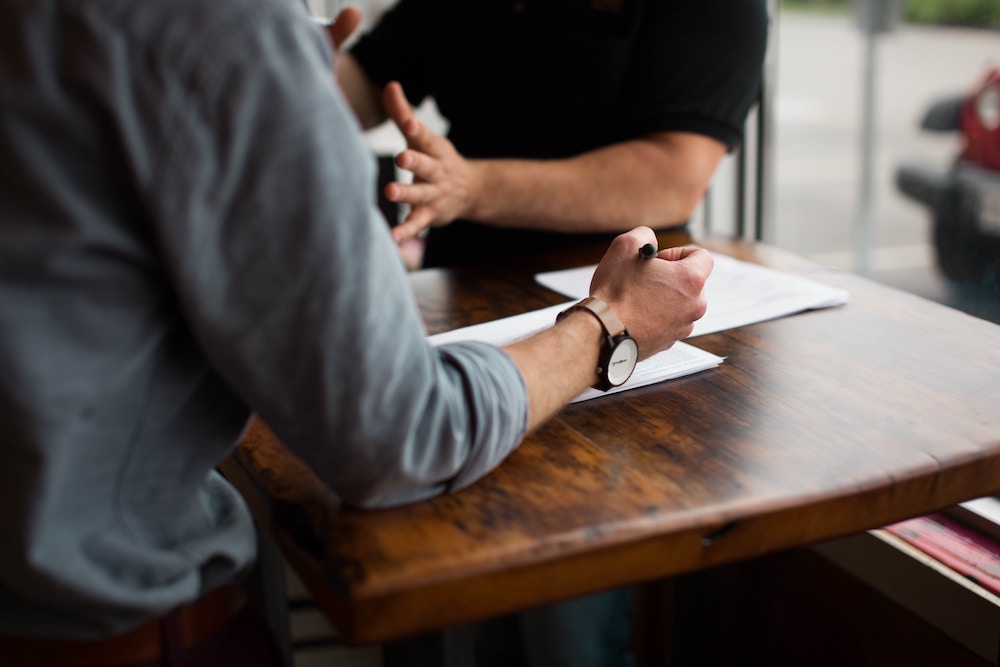 Northeast Insurance Solutions, LLC is owned and operated by Darin Souza.
We are a full service, independent agency with over 25 years of insurance experience. We are a certified, licensed agency and proud members of the Satellite Agency Network (a large group of regional insurance agencies) and the Massachusetts Association of  Insurance Agents.
We are a new breed of insurance agency. We have the network of a large corporation with the personal touch of a local business which understands its clients. With our access to a large selection of preferred insurance companies, we have a product to fit your needs for today and the future. We care about what you need and we want to do business the way that you want to do business: over the phone, in person, by e-mail – we will make it easy for you! We know how insurance works in Massachusetts. Find out what a good agent can do to help you protect the things you've worked so hard to get. Let us become your personal insurance advisors. Call us today to find the solutions to your insurance needs!
An Independent Advantage
We are Independent Agents, free to choose the best carrier for your insurance needs. We do not work for an insurance company; we work for you. We work on your side when you have a loss and follow through to see that you get fair, prompt payment and service. Northeast Insurance Solutions LLC represents a carefully selected group of financially strong, reputable insurance companies, therefore, we are able to offer you the best coverage at the most competitive price.
What is an Independent Insurance Agent?
When you decide to buy a car, you wouldn't purchase the first one you see. What if one day the automobile industry decided to make only one type of car, one make and one model. You wouldn't have a choice!
The same situation holds true for insurance. You need insurance to drive a car, to purchase a house, to protect your family's financial future and to run a small business. But if there was only one insurance company that offered only one type of insurance, car insurance, home insurance or businessowner policy — you wouldn't have a choice. The only solution would be going to that one company.
With an independent insurance agent, you have choices. Independent agents are not tied to any one insurance company. One of the advantages of using an independent agent is that he or she works to satisfy your needs. You are using an expert for an important financial decision.
An independent agent has several companies that he or she can approach to get you the best coverage at the best price. And your independent agent will know the companies with the most efficient claims departments to recover your losses as quickly as possible.
When you buy insurance, whether it's for your home, your car or your business, you want an advocate who will properly assess the risks you face and give you an objective analysis of the marketplace, it's up to you to make the final choice.
Why do business with Northeast Insurance Solutions?
Unlike a captive, or direct insurance company who only offers their own proprietary products, our agency is 100% independent of any one company. Many insurance consumers don't fully understand just how important that really is.
When it comes to something as important as insurance, it's imperative that you work with an agency who has an in-depth knowledge of multiple insurance products, companies, and guidelines — not just one.
At the end of the day, what separates one agent from another, is their ability to proactively service their policy holders, and their knowledge of the insurance industry, products, and different situations that may present themselves to their clients.
Independent Agent Vs. The Rest
Here is a quick comparison of the differences between an independent agency like us, and the various other types of companies that are out there: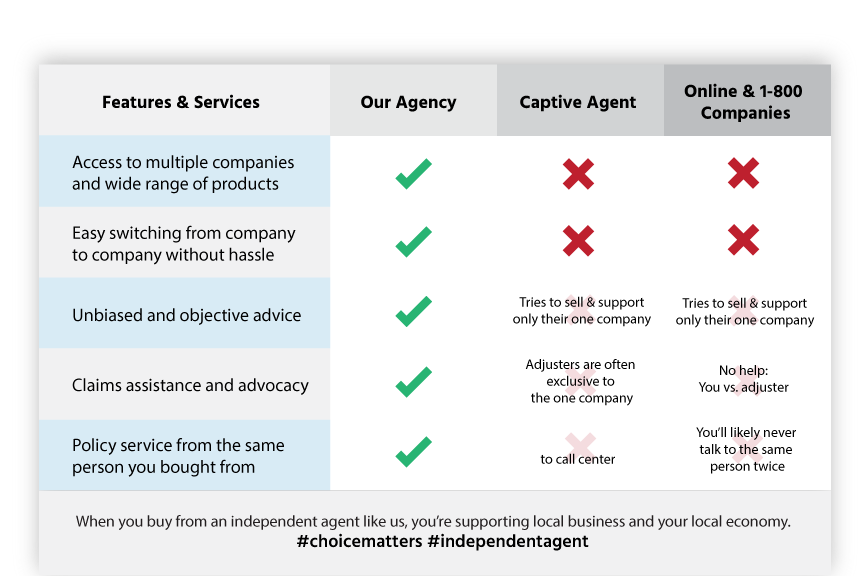 If you'd like to get started with a complimentary quote and/or policy review, we'd be happy to help you any way we can. Simply complete the fields below to get started online in a matter of seconds.
We appreciate the opportunity to help you, and look forward to servicing your insurance needs! Feel free to call us directly if you have more detailed questions.